Are you the busy bee?
If you are in the UnFranchise business and you want to be successful then you should never ever think there isn't enough time.  If you believe this then you shouldn't be in this business.  It doesn't need excessive time to be successful.  What you need is to plan the time you allocate effectively.
You should be thinking about the best ways to use your time.  YOU HAVE ALWAYS GOT TIME!
Everybody has the same amount of time in a day.  How you use time, is your choice.
REMEMBER – This doesn't have to be a full time job.  You can probably grow your business on 8 hours a week.  It is how you allocate this time that is important.  Once you have mastered your process and have achieved your desired outcomes it is quite likely you will increase the time allocated.  BUT it isn't necessary and always up to you.
It is amazing how often people say they haven't got enough time or they are too busy.  This business doesn't necessary need a lot of time.  How you allocate your time is up to you.
If you want to be successful then you always have time.  It then becomes a matter of performing specific actions every week which will eventually bring your desired results.
If you always analyse your actions and results in consultation with others you will learn to be more confident and experienced in your actions.   This will improve your results and funnily enough you will find you are more efficient and have more time.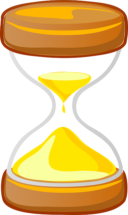 Take responsibility!  It is always your choice.  Never say or tell anybody you are too busy or haven't enough time.  Instead respond with something like, "I am working out the best way to do it."  Always look at moving forward and be positive.